Structural Drafting Services Company
We offer wide-ranging Structural Engineering Services with an edge over Structural Drafting Services to clients across US, UK, Canada, Australia and UAE. High precision Structural Drafting Services offered by Mechanical Piping Design meets client's requirements in every aspect.
Mechanical Piping Design is a company that offers full fledged structural drafting services across the world. Detailed structural drafting forms the foundation of any fabrication or construction of structures and are essential to translate ideas into reality. The quality of the cad drafting services determines the quality of the construction. Our team of engineers and draftsmen are capable of delivering structural drafting services that comply with the international standards of engineering. We deliver high quality structural drawings that are 100% accurate the first time. This eliminates the necessity of rework that saves cost and time for the customers. Our flawless drafting services enable construction or fabrication work to be carried out at a fast pace and the information that are provided with the drawings are comprehensive enough to accelerate the pace of work.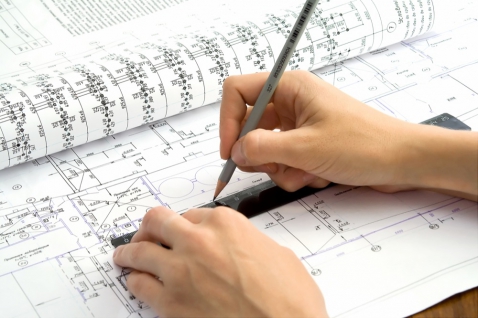 Our strength
The knowledge and experience of our team is supported by the most advanced technology that is used by us to produce CAD drawings in 2D and 3D. This is complemented by our dedication to deliver the best quality of structural steel drafting services to our customers who we know would not like to settle for anything less than the best. We spend considerable time in understanding the customers' needs so that all their expectations are reflected in the drawings that we prepare for them. With respect to delivery we always exceed the customer expectations with our fast turnaround times.
Not restricting our services to the industrial sector, each and every structural draftsman in our team is equally competent in residential drafting services. Our footprint in the realty sector is quite impressive and our expertise in structural drafting engineering has been utilized by several large realty projects.
Our extensive knowledge in structural steel fabrication has made it easy for us to prepare drawings from mere sketches and scanty ideas as our professionals are able to envisage the customers' vision in the right perspective. Our time bound, accurate and value added steel drafting services have made us the most preferred steel drafting firm of the country.
Our services
We can offer structural drafting services for:
Fabrication shop drawing.
Structural layouts
Foundation plans and drawings
Steel detailing and fabrication.
RCC design and detailing
Drawings for explicit structures and RCC beam framing.
Detailing of structural joist and rebar detailing.
We are absolutely flexible in our approach and are ready to recast our services to suit the needs of the customers in terms of standards, project objectives and budgets.
Architects, Structural Engineers, Erectors, Fabricators, Builders as well as General Contractors who have once worked with us would never think of going to other structural drafting firms for their structural drafting needs. The confidence and faith that they repose in us is our greatest reward.