CAD Migration Services in India
At Mechanical Piping Design, we offer a complete range of solutions and services in CAD Conversion. By converting paper or blue prints to CAD can help your organization maintain drawings in digital formats. CAD migration can also help your organization to digitize your drawings into the latest CAD systems and CAD model format migration across different CAD platforms.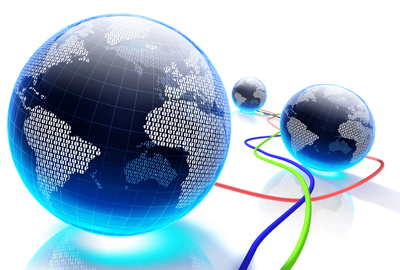 Use of multiple CAD platforms is common today. This necessitates the need for CAD data migration to remain compatible with the new system. The process of migration involves transferring existing CAD models to an entirely different CAD system. The new system is different from that in which the models were created. The CAD data migration is necessary to make technical information flow uninterrupted and seamlessly both within and outside the organization. Product development involving numerous configurations of design can be better managed by efficient CAD migration services.
Mechanical Piping Design offers CAD migration services that relieve you from the cumbersome task of re-keying data from one CAD system to another resulting in significant reduction of cost and time and also making the process completely free from errors. CAD migration from one system to another would entail configuration and managing change as well as new product introduction that are achieved efficiently by using computer aided design migration.
All data migration of CAD have to be validated to ensure the integrity of CAD model and is not an easy task despite using the most sophisticated technology for repair and healing. The validation process is an integral part of the process of CAD data migration. Companies outsource CAD migration services to take advantage of the expertise of the outsourcing agencies.
Our capabilities
Outsourcing CAD services from us will give you the peace of mind of entrusting the services to one of the most competent companies of computer aided design services. We have been rendering quality product data migration services which are also known as PDM data migration to various organizations who want to streamline their data management systems. CAD data migration to a unified platform has helped companies save immensely, almost 25%, on the time that is taken from design to launch. Outsourcing CAD migration India from us will ensure that there is seamless flow of technical information both within the internal teams of the organization as well as with external suppliers.
3 D migration - Conversion of 3D models developed on legacy data and making them compatible with the new CAD platform.
Migration from CATIA V5 to V4
CATIA V4 to V5 migration
AutoCAD to Inventor suites and vice versa
Pro to E WildFire and vice versa
We take end to end responsibility of the migration process and our CAD specialists are adequately knowledgeable and experienced to carry out the projects successfully. Existing designs are re-used irrespective of the source CAD system and legacy data is also accessed as and when required. Have a unified CAD system in your organization using our cost competitive services of CAD data migration that are delivered with short turnaround time and high degree of accuracy.