Jigs and Fixture Design Services in India
At Mechanical Piping Design we specialize in providing services related to jig and fixture design across a variety of industries. Using the concept of feature based modeling, clients are able to develop simulated conditions that replicate the actual application process.
This allows clients to get an idea about the production process that can be viewed through simulations thus enabling them to analyze the process and make modifications to the designs that may be required to enhance the end product. The results of the analysis can be used in manufacturing applications that are automated.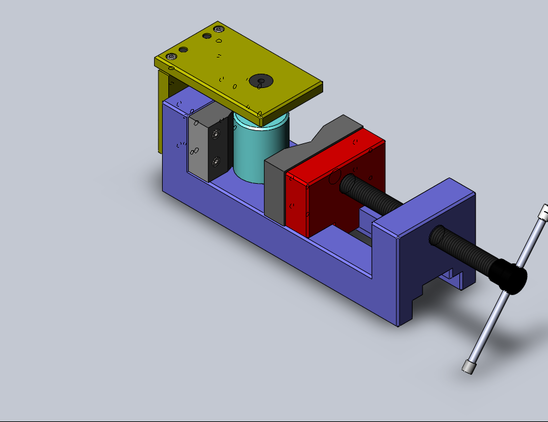 The importance of jigs and fixtures
Jigs and fixtures design is of utmost importance because even the slightest discrepancy in its precision and accuracy can have devastating effect on the product manufacturing. Therefore, supreme degree of precision and accuracy with respect to the tolerances are required to ensure that the final product is flawless. The jigs and fixtures are responsible to ensure that each and every product is duplicated with the same geometrical properties and features. Regardless of the kind of machining operation, turning, grinding, boring, drilling or any other process, the importance of the accuracy of the jigs and fixtures
End to end services
Whatever may be your requirement of Jigs and Fixture design services, we can fulfill it with complete satisfaction. We are a team of design engineers and professionals having varied experience across several industries and can provide end to end service covering all aspects of designing jigs and fixtures. How we do it can be explained in the following steps.
Preparing 2D drawings
Extrapolating these drawings into 3D visualization of all mechanical parts as well as finishing the product.
Process sheet preparation that includes table of contents and the BOM or bill of materials.
Quality testing of the fabrication details.
All these are done in compliance with any international standard that the client needs and are accompanied by cost estimates.
Service portfolio
The services that we can deliver are listed below:
Testing fixtures
Machining fixtures
Checking fixtures
Assembly fixtures
Framing jigs
Woodworking jigs
We can deliver innovative designs customized to meet your requirements. Our ability to handle new product development cycles and complex designs can be utilized to your advantage by our team of engineers with proven track record in Jigs and Fixture Design. We will help you to generate cost savings for the product life cycle as well as production costs by creating most efficient designs that are delivered within agreed schedules which are based on minimum turnaround time.
We assure of developing your operational efficiencies through faster product innovation and reducing the time to market, by providing the most cost effective and high quality services that have never failed to satisfy the clients.