Plant Designing Services in India
Being a multi disciplinary organization, we work simultaneously on several phases of the project. This allows us to save valuable time that ultimately adds to the cost benefit of the customers.
At Mechanical Piping Design, an engineering service outsourcing company, we offer comprehensive Plant Designing services for the process industry. Our services address the requirements of the aforesaid industry segments and are designed to match the best standards of the industry at competitive costs.
Our team of engineers and professionals are qualified and knowledgeable with extensive experience of executing a variety of projects of different sizes. They have acquired very good reputation for projects executed. Our services are rendered for Greenfield projects as well as existing plants in industries like: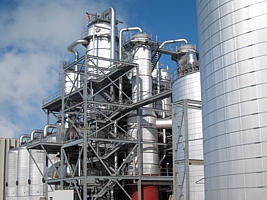 Oil & Gas Refinery
Water Treatment Plant
Power Plant
Cement Factory
Process Industries
Food Processing Industries
Water & Wastewater
Renewable Energy
Our services encompass the end to end execution of Plant design, from conceptual engineering to detailed engineering that includes front end Engineering Design comprising layout of the plant, equipment layout, equipment process data sheet, process flow design, utility flow distribution diagrams and piping design and drafting.
We have proven track record in all aspects of plant design that is executed with the help of the most advanced technologies and latest software. The best of our services are optimized according to the customer needs, thus allowing us to present the most cost effective solutions that can deliver the right results. Hence we are able to operate within fixed budgets and are used to tight deadlines that are met with professional zeal.
For existing plants
The scope of services for existing plants is modified according to the customer needs and may be quite different from the service package of Greenfield projects. The need plant designing services for existing plants stems from the urge to improve the plant performance so as to maximize it while operating within the defined parameters of permissible emissions and overcoming the challenge of the ever increasing cost of fuel and inputs. The service package will cover the following:
Ascertaining the current operating efficiency of the plant.
Identification of the areas that needs attention to increase efficiencies, list the actions to be taken and work out options.
Evaluate the options to select the most cost effective ones.
Work out implementation plan for the chosen option.
Implementation of the plant designing services is based on our assessment of the economic viability and technical feasibility of the project that is conducted at the initial stages when the project is conceptualized. We are capable of designing plants to any international standard and are ready to match with whatever standard you may prefer.