Mechanical Engineering Services in India
Mechanical engineering is the discipline that applies the principles of engineering, physics and materials science for the design, analysis, manufacturing, and maintenance of mechanical systems. It is the branch of engineering that involves the design, production, and operation of machinery and tools.
Mechanical Piping Design is a complete outsourcing company specializing in services related to multiple aspects of Mechanical Engineering. We can handle all assignments from conceptual design, developing detailed engineering plan and drafting of drawings for your project. Our team of engineers and professionals are adequately experienced in the techno commercial aspects of mechanical engineering services and has the expertise of catering to customers across diverse industry segments. The solutions that we provide are highly cost effective and are delivered within agreed schedules without any deviation.
We are experts in process engineering and can provide services in the areas of -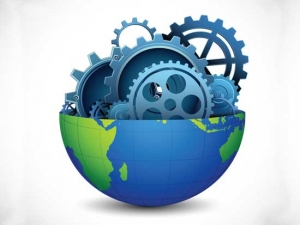 Flare Stack Design and Drafting
Vent Stack Design & Detailing
Design of Distillation Column as per relevant code,
Design of Pressure Vessels as per ASME Section-VIII, BS and IS
Heat Exchanger as per TEMA, Storage tanks Equipments as per ASME and API 650
Preparation of Equipment drawing for fabrication as well as Drawings for IBR and other statutory Approval.
While the above is the list of our specialized services, we are versatile in offering other services that include –
Mechanical Design
Mechanical drafting
Mechanical design services
Mechanical drafting services
Modeling services – 2D and 3D
Process & Detail Engineering
Pipeline designing and Tank designing
Piping design and drafting
Plant designing
Structural drafting
Finite element analysis (FEA)
CAD conversion
CAD Migration
Conversion of PDF to DWG / DWG to DGN
Prototyping and Rapid Prototyping
Product design and development
Sheet metal design
Casting design
Jigs & Fixture design
Tower design
Why us?
There are some distinct advantages that we offer to our customers that sets us apart from the crowd.
Transparency – We maintain complete transparency in our dealings and work in a collaborative manner with our customers, sharing every detail about the progress of the project. This generates a lot of confidence for the customer who becomes a part of the project.
Customer satisfaction – We accommodate all preferences of the customers and incorporate it in our services because we try to exceed customer expectations in our deliverables.
Quality that is non- negotiable – The quality parameters are sacrosanct and cannot be negotiated, even if it means that we have to walk the extra mile, we happily do it.
Cost benefit – Our designs and details are aimed at reducing cost without compromising on the system efficiencies. So, in the long run the customer is able to derive considerable cost benefit. Moreover, our services are priced very competitively that can match with the best in the industry.
Do not be bothered with your limited in house resources. We are here, with loads of expertise and experience to serve you in all kinds of back end engineering activities.