Structural Detailing Services Company
Mechanical Design Services offers services in steel detailing, connection design, BIM coordination, and structural engineering consulting. Depending on the client's needs, we can provide all of these services together or individually. If the client wishes to bundle all of the services, effectively bringing the detailing into the design phase, many efficiencies can be realized and steel coordination and fabrication can begin at a much earlier time.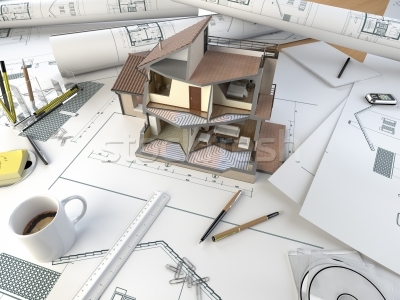 Mechanical Piping Design is a leading company of steel detailing India. As an extension of our steel drafting services, we offer steel detailing services to our customers. We are a team of passionate engineers and draftsmen thoroughly conversant with the techniques of SDS/2 and SSDCP backed with extensive experience of being associated with several projects of varied sizes. We not only recreate your ideas but add valuable inputs to it by benchmarking your proposal against our validated quality systems. Any missing information or discrepancies are highlighted and addressed properly in the final structural steel detailing.
We work diligently to become partners in the success of our customers, by providing structural detailing drawings that are high in quality. The recipe of our success is in blending perfectly the experience and expertise of our professionals and detailers with the latest technologies and software.
How we do it
Our outstanding service is the product of several factors. Familiarity with most advanced technologies, idea of basic structures along with capabilities of 3D modeling is our foremost strength that is supported by top class teamwork and customer orientation. The perfect blend of the right people having the right knowledge and vast experience with the most advanced technologies together with will to succeed has placed us in the top bracket of service providers for steel detailing projects.
Our efficiencies in CAD detailing services are best demonstrated in the structural steel drawings that are created in accordance to the international engineering standards. We are deft in maintaining project timelines and are used to work against stiff deadlines. To achieve this we rely on the transparency in our systems that allow desktop sharing for synchronized viewing of the project module by the team members from various workstations that eases flow of information and speeds up the process of decision making.
Our deliverables
The deliverables that you can expect from us has been outlined below in brief:
Steel detailing fabrication drawings by our experienced steel detailers.
Material data reports related to the project that is tailor made according to the customer requirements.
Solutions that are worked out with the future sense that speeds up the speed of projects.
We organize regular training programs for our staff and professionals in order to update our knowledge about the latest development in the industry. From conception to fabrication, we have the capability of generating complete drawings for structural detailing services. Our engineers and detailers work hand in hand to produce accurate drawings of structural steel at the most competitive price.
Our aim is to become a valuable resource for the structural steel industry and the constructors by rendering high quality structural detailing service within budgeted costs that will unfailingly meet the delivery schedules of the project.