CAD Conversion Services in India
We have rich experience in using and developing various CAD conversion tools that will ensure more consistent quality of the converted documents. We are conversant in the use of international codes and standards and can cater to customers cutting across geographical boundaries. Assured quality at competitive cost and on time delivery is the hall mark of our services.
Companies intending to augment their document management systems would prefer to outsource CAD conversion services from Mechanical Piping Design, the company that has set new standards in CAD conversion services India. The Computer Aided Design software commonly known as CAD is a powerful tool that helps in managing huge volumes of hardcopy drawings and technical data that would otherwise be difficult to store for longer period of time and much more difficult to retrieve it. The paper drawings are prone to wear and tear, its storage needs lots of space and is costly and above all the drawings tend to fade away with time. CAD conversion services outsourcing can help you get the documents converted to digital versions that ensures lifetime preserving of drawings and data.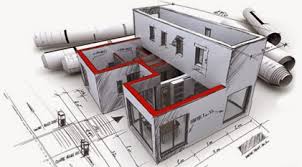 Our capabilities
Our CAD conversion services help to convert the traditional drawings and technical data into electronic format thereby making it very convenient for archiving them in a logical manner that ensures fast retrieving. The digitized documents make it possible for editing drawings as and when required. Our team of mechanical engineers and draftsmen has mastered the skills of cad digitization that is capable of converting any plain paper drawing and images to electronic file formats of your choice –DGN, DXF, MCD and DWG.
We are capable of handling many other features of CAD conversion that includes:
PDF to DWG Conversion
DWG to DGN Conversion
JPG to DWG conversion
Raster to vector conversion
AutoCAD conversion
Microstation conversion
Technical competency
Our team of professionals is well versed in using the technological tools such as:
AutoCAD and Inventor which are the products of AutoDesk
CATIA and Solidworks
Solidedge and Siemens PLM UGS
PTC Pro/Engineer
Benefits of outsourcing
CAD services can be rendered by trained personnel only and it requires considerable technical knowledge and skills. Such specialized resources many not be available in house for most companies. Therefore, most of the companies outsource CAD services to reap its benefits of converting the traditional paper drawings into Autocad drawings. Outsourcing the service has the following benefits:
It saves the cost of setting up a complete infrastructure that is necessary for the task.
Quality of work is assured by professionals.
Timely completion of work.
No need to divert attention from the core area of business.
Overhead costs are low as compared to setting up own infrastructure.
Company resources are better utilized in core activities.