Piping Design and Drafting
Piping Design and Drafting Services Company
Mechanical Piping Design's Piping Design Engineering team provides quality piping system design services at competitive rates across industries such as Oil & Gas, Process industries like Petrochemical, Pharmaceutical, Fertilizer and Utilities such as Water & Effluent Treatment and Power.
Mechanical Piping Design is a company that follows international standards and working norms in its Piping Design and Drafting Services for the process industry. Taking into consideration the client's needs, we provide tailor made solutions. We are flexible in our approach that allows adjustment of the project priorities to suit requirements of the clients. We are used to work with tight deadlines and will never falter with the deliverables thereby supporting the project with reduced turnaround times.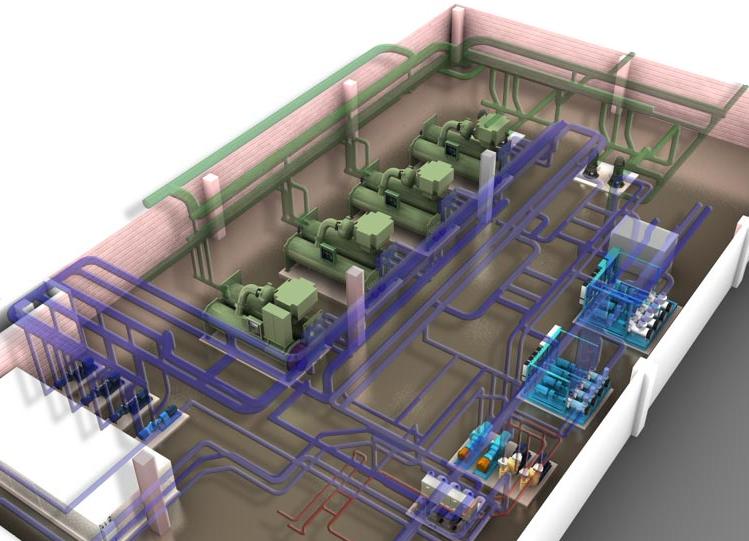 Our piping design ensures optimum uses of space with the shortest routing course that are laid out with a view of easy maintenance and complete accessibility at all points. You can save cost by outsourcing the task of piping design services with us also gain access to the knowledge and expertise of our team that has vast experience in process piping of industries.
We serve across a wide range of process industries that cover the segments of Oil and Gas, Petrochemicals, Chemical Industry, Offshore Platform, Fertilizers, Food and beverages, refrigeration plants, power, industrial installations and marine vessels for all their needs of piping design.
We use the proficiency and knowledge of our team of expert engineers and draftsmen who understand the nuances of the process industry in totality and deliver high quality services that includes:
Piping Stress Analysis
Piping isometrics
Isometrics Drawing & Bill of Materials
Piping Material Takeoffs
Piping Instrumentation
Pipe Rack Design & Piping Supports (Structural Detailing)
2D Piping Layouts
3D Piping Layouts
Plot Plan Development
Piping Design Criteria Development
Pipe Sizing & Calculation
Conceptual Pipe Routing
Paper or Blue Print to CAD
Heat Exchangers
Pressure Vessel Design
Pipeline
Tank & Skid Fabrication
We use state of the art technologies to represent the design in drawings that enable the customer to get a clear idea about the installation so that suitable modifications can be incorporated in the final design.
We understand the business needs and design our solutions to fit exactly into the manner that the customer wants. In the interest of reducing the cost of the project, we are ready to adopt your standards and integrate our designs with it that also saves completion times.
The stress tests that we undertake helps to analyze the critical parameters like temperature, pressure, vibration etc that the pipeline is likely to be subjected to, depending on the nature of the fluid that has to be transported and surrounding conditions.
We have undertaken various projects in piping design and shall be glad to be invited to take up your assignment and demonstrate why we are considered as the most reliable and cost effective outsourcing company.