PDF to DWG Conversion Services in India
Converting PDF to DWG makes images fully editable while retaining the accuracy and dimensional data of the original image. DWGs are vectorized images that can be inputted into CAD software of your choice for further editing.
Sharing of images, drawings and documents have become very easy if these are maintained in PDF format. This sharing is secured too and has brought a lot of efficiencies to the processes. The main drawback of PDF documents is the difficulty to edit these documents. To overcome this problem, PDF documents can be converted to DWG formats which are completely editable.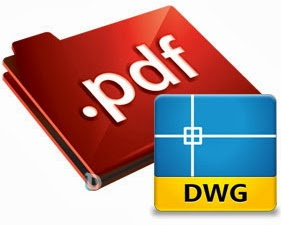 Mechanical Piping Design offers comprehensive and professional CAD conversion services to its clients with high quality of converted products that are editable. Quick turnaround time and high accuracy rate are the features of our PDF to DWG conversion services that can convert complete drawings from PDF to DWG or can convert partially any specific part of a drawing. Our services are customized according to the needs of the customers and suit all kinds of budgets. Complete clarity in the converted drawings is what we bring to the table for our customers.
The vector based DWG files are dimension specific, multi layered and fully editable. Images converted to DWG from PDF maintain complete accuracy of the dimensional data of the original document and at the same time editing of the document is possible. The high resolution images can be used for a variety of purposes and can be obtained in any size.
We can convert blueprints, artworks and mechanical drawing from PDF to DWG using the most advanced software. You can send us the hard copies of the documents that we can get suitably converted to DWG format. If the original PDF drawing is not very clear, then we bring complete clarity to the converted document by using 300 dpi resolution during conversion. Tell us what kind of output you need to suit your CAD requirement and we can generate the document according to the required standard. Our converted documents are compatible will all kinds of CAD platforms as we ensure using the appropriate CAD platform that the customer desires.
Specialty of our conversion service
All redrafting are done by using a combination of manual and automated processes. This helps to maintain complete accuracy of dimension.
The conversion process is subjected to stringent quality checks and absolute confidentiality and security of the documents are maintained.
We are capable to adhering to the prescribed engineering standards as well as industry standards.
The converted DWG documents are compatible with the latest CAD tools and are fully scalable.
After the conversion process is over, the old images can be refurbished to meet the in house standards by making changes to the blocks, borders, colors, layers, text styles, symbols etc.
We offer one of the best and reliable conversion services at the most competitive rates.