Mechanical Design Services in India
Mechanical Engineering Services in the area of Mechanical design services, Mechanical Drafting, Product Design, CAD simulations, 3D Modelling and 2D CAD drafting services. Our experienced Mechanical Engineers have complemented client's effort to fulfil their Design and Engineering requirements.
Mechanical Piping Design provides Mechanical Designing services to diverse industries across the world. We are a team of experienced and qualified Mechanical Engineers who can provide complete back end support for your project in areas of Product Design for all kinds of machineries and equipments related to the task.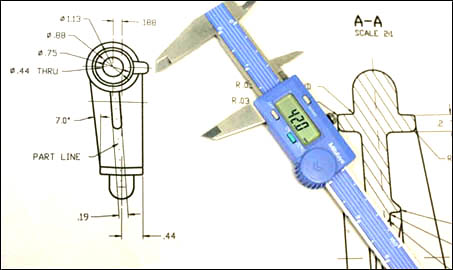 We are apt in Machine Design and Assembly design of all kinds and can undertake Component or Part Designing for the machineries of your project. Blending our resource of knowledge and experience, we impart cost saving elements into our designs that benefit our customers to a great extent.
We use the latest technologies in delivering quality services at affordable cost within defined timelines. We take end to end product ownership in rendering the services that includes 2D CAD drafting services, CAD simulations and 3 D modeling. Our engineers are thoroughly conversant with the intricacies of 3 D modeling that is effectively used to create newer concepts in product concept design and development. Using the concepts of reverse engineering, our professional designers can develop 3 D models to improvise any product that already exists and create new products. We are experts in creating new concepts in a smarter manner that saves a lot of time and cost.
Our engineering versatility is demonstrated in our ability to support you in Jigs and Fixtures Design for your mechanical workshop. Mold and Tool design services are offered to various industries engaged in manufacturing activities and need expert help in engineering design.
Leaving aside our support to machinery building activities and workshop performance improvement, we can provide our services for designing utility systems that are essential for system operations. These are not stand alone systems but have to be integrated with the existing equipments to improve the overall efficiency of the system. It includes –
Cooling System Design
Pump
Compressors and Turbine design
Vacuum system design
Not limiting our scope to the industry, we reach out to the medical arena by providing services for Medical Machinery design that is an integral part of the health care industry.
We at Mechanical Piping Design are committed to excellence in whatever we do. Our services are built on the foundation of clear understanding of customer needs and converting them to the best quality of engineering design that forms the edifice of any successful project. We deliver what we promise and can do it consistently for all our customers every time.
Hiring our services will be beneficial to you in many ways. We operate within defined budgets and strictly adhere to the timelines of delivery. We abhor reworking, so whatever we do, it is done correctly the first time and you get best value for money.